School IT Systems
West Hill School is a Microsoft school and the majority of computers run Microsoft Windows as thin client terminals.
There are 230 terminals across a variety of rooms for students to use, accompanied by 250 netbooks and laptops distributed across every curriculum area. There are also 130 laptop devices provided for student home use.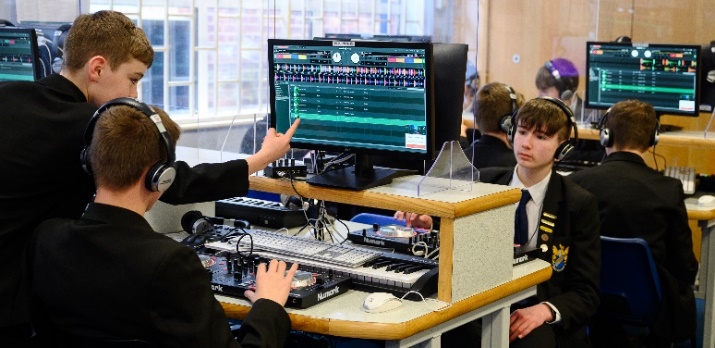 The music department has a suite of 18 Apple Mac computers, configured for access to the Windows network to support students managing their work files.
All teaching spaces have a Smart 75" touchscreen, Epson document camera and a Microsoft Windows PC to provide teachers with the tools to deliver engaging lessons.
All staff and students are provided with a Microsoft Office365 account through which email is accessed as well as online versions of Office applications. Microsoft also provides limited versions of Word, Excel and PowerPoint through Office365 that can be downloaded and installed on your own computer.
Credentials for accessing key school systems are synchronised, so the same password is used for logging into Office365, school computers, email and the VLE. Usernames for systems are either the email address or just the first part of the address before the '@' symbol.
All computer use and internet traffic is monitored as part of our approach to Keeping Children Safe in Education. Any issues of concern are dealt with through our support teams.
Security audits are regularly undertaken using external parties including Microsoft to ensure the school meets the highest standards for keeping network resources safe.