Open Evening - template
Welcome to West Hill School
We look forward to welcoming parents/carers and their sons to our Open Evening on Thursday 28th September 2023, 6:00-8:00pm.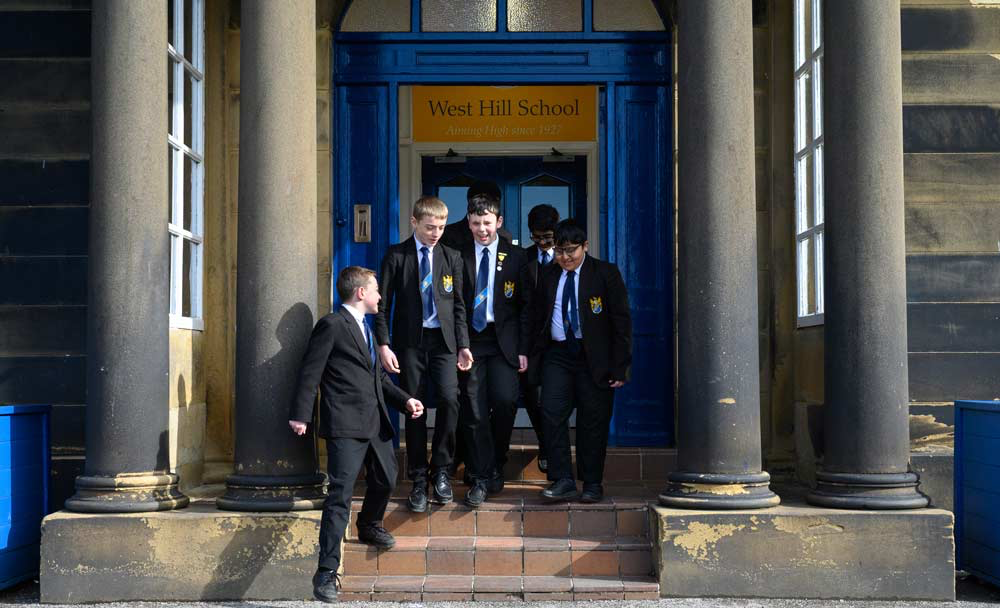 Our students, including Year 11 prefects, will be available to show you around our school. They, and our staff, as well as SEND support and admissions, will be on-hand to answer any questions you or your son may have.
Headteacher's Presentations
During the evening there will also be three opportunities to attend a presentation by the Headteacher and listen to an introduction from our Head Boy. Visitors need only attend one presentation. Tickets will be available in front of the Dining Room.
| Presentation One | Presentation Two | Presentation Three |
| --- | --- | --- |
| 6:20pm | 6:50pm | 7:20pm |
Refreshments will also be available in the Dining Room.
Parking
Unfortunately, due to the nature of our school environment there will be no parking available on the school site. Please be respectful of our neighbours and adhere to road markings when parking in the area. There is a Tameside council car park on Darnton Road. The evening charge, 6pm-midnight, is £1.
Mobility access to the school site can be arranged, in advance, by contacting the school reception on 0161 338 2193.
School Tours
We will be offering tours to parents/carers and their sons from 2nd - 6th October 2023. To book a tour, please phone the school office on 0161 338 2193.
If you wish to contact the SEND team prior to the evening, please email the SENDCo using the link below.
However, in the meantime, our website and particularly the links below offer a wealth of useful information.
Please note: if parents/carers wish for their son to attend a single sex school they 'must' tick the box on your application form and/or state preference for single sex within additional information.