Cross Country - great efforts!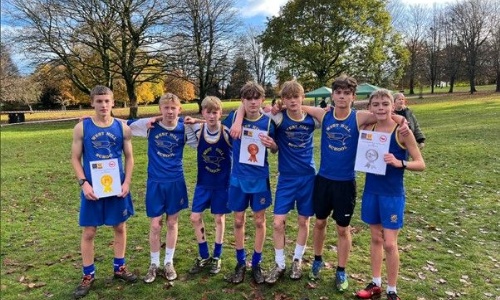 Saturday Cross Country at Altrincham
A great result for our Inter Boys XC team at Altrincham on Saturday. All 7 boys finished in the top 10, including positions 1-4! Fantastic effort boys!
Some equally great performances from the junior boys. Tough conditions underfoot ensured the boys worked hard! One of our boys won his second race of the series – well done!
Boys showing commitment to their sport and their school even on a Saturday! Be very proud, boys.
Huge thanks to the Saturday commitment of our PE staff also!