Odd Socks Day 2023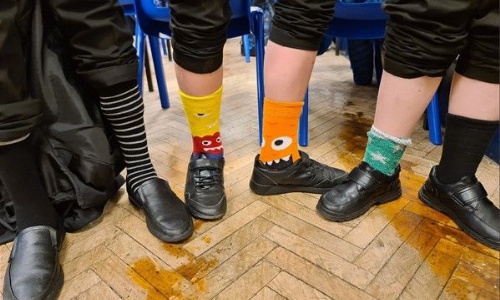 Aiming to stamp out bullying.
Odd Socks Day took place on Monday 13th November 2023 at West Hill School. We took part to show our allegiance as ambassadors against bullying.
Odd Socks Day is designed to be fun! It's an opportunity to encourage people to express themselves and celebrate their individuality and what makes us all unique!
The only criteria for the day...wearing odd socks!
Well done to all the boys and staff that participated.