The Great West Hill Bake Off!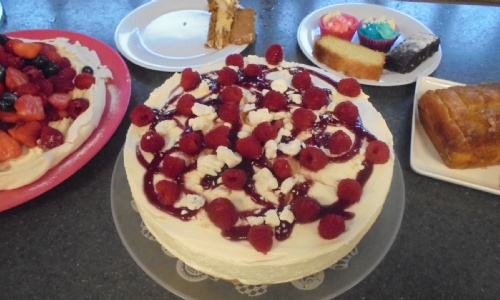 Fundraising update - £370.09 raised for Macmillan
Last Friday, our staff baked amazing cakes and desserts, and donated tea and coffee to raise funds at the Macmillan Coffee Morning in aid of @macmillancancer
Staff in the reception office had the 'difficult' task of deciding the winner of the bake-off competition in a blind-tasting contest. We all wish that we worked in reception on Macmillan Coffee Morning Day!
Fittingly, Ms Mason won the competition with her Eton Mess. Miss Staples' daughter was judged second with her cupcakes, and Mrs Porteous and Mrs Heath finished a very respectable joint third place! Well done to all who took the time to create a masterpiece and entered the bake-off.
Together with contributions from students on Activities Day and Sports Day via the sale of refreshments, a total of £370.09 has been raised!
Well done, and thank you to all who contributed in any way.