How to save a life!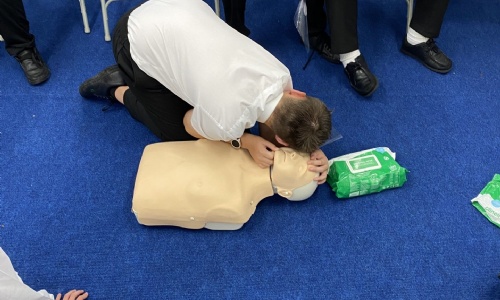 Year 8 IDP classes learning vital CPR skills
Karen Hill, a member of the Royal Life Saving Society and employee of Active Tameside, came to school today to teach the Year 8 IDP classes the vital CPR skills that could one day save a life.
Skills learnt were how the body works, chain of survival, CPR, defibrillators and how to deal with a choking casualty.