Celebrating our Learning Support Assistants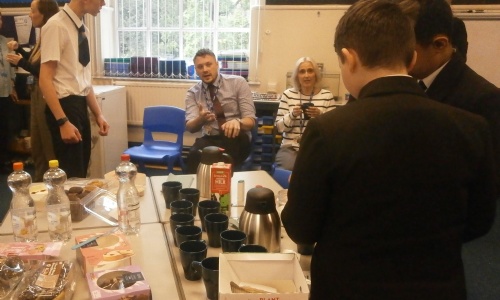 Today is National Teaching Assistants' Day!
To celebrate the amazing work that our wonderful Learning Support Assistants and the wider team do, some of our students showed their appreciation by making cups of tea and coffee, and serving cakes and treats at breaktime today.
A huge "Thank you" to our LSAs from all the staff and students at West Hill School for the work that you do day-in, day-out that has such a positive impact on our boys.